Cut and pasted from Fox Sports on MSN: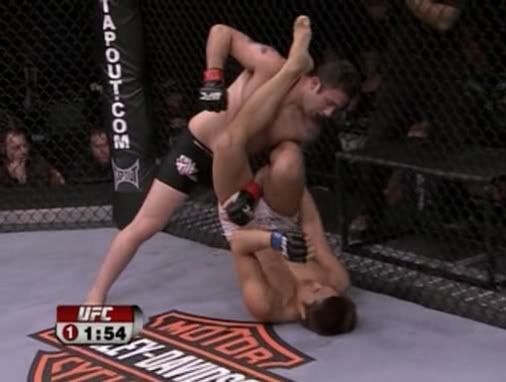 UFC welterweight Parisyan suspended for 8 months
by FOXSports.com
Updated: March 18, 2009, 5:08 PM EST

Parisyan tested positive for hydrocodone, oxymorphone and hydromorphone following a split-decision win over Dong Hyun Kim at UFC 94 on Jan. 31, 2009.

In addition to the suspension, Parisyan has been fined $32,000, which is 40 percent of his $80,000 purse. Parisyan was paid $40,000 to show and a win bonus worth the same amount.

The commission's ruling drops Parisyan's record to 18-5, while Kim's perfect record remains intact at 11-0-1. Had the decision not been altered, Kim would have dropped his first bout to the Armenian judo specialist.

Parisyan's positive test was first reported Feb. 10, meaning that his suspension would have officially commenced on that date.

Parisyan has already appealed the suspension and a hearing is expected to be announced soon.
Parisyan has stated that he has a prescription for the medications due to a severe back / hamstring injury. He was scheduled to fight in UFC 88 and a back injury forced him to drop out. He also has to deal with panic attacks since UFC 78 (November 2007).
Check out
KARO PARISYAN OPENS UP ABOUT PANIC ATTACKS
.
Good luck Karo Parisyan!