Kirk Lawson has faithfully transcribed another antique manual. This time around it is Boxing by R. G. Allanson-Winn.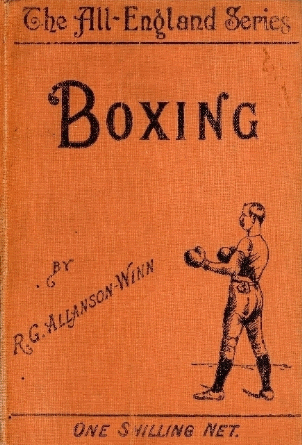 In 1915 R.G. Allanson-Winn published this abridged version of Boxing.

The Lord Headly, an avid boxer, martial artist, and self defense enthusiast, included not only sections on the basics of boxing, old pugilistic grappling, judging advice, training, and diet, but also a section of self defense and la Savate.

He included over 30 posed photographs and drawings detailing important elements of this golden age boxing system, making this manual a must for boxers, researchers and martial artists of today.
http://www.lulu.com/content/paperback-book/boxing/6494108
Kirk Lawson is a legend in the MA community. THANK YOU for your hard work as always in making these rare books available to the rest of the MA community!
Enjoy!