Selective cut and pasted from http://en.wikipedia.org/wiki/March_22:


EVENTS
1622 - Jamestown massacre: Algonquian Indians kill 347 English settlers around Jamestown, Virginia, a third of the colony's population.
1894 - The first playoff game for the Stanley Cup starts.
1916 - The last Emperor of China,
Yuan Shikai
, abdicates the throne and the Republic of China is restored.
1960 - Arthur Leonard Schawlow & Charles Hard Townes receive the first patent for a laser.
1978 -
Karl Wallenda
of the The Flying Wallendas dies after falling off a tight-rope between two hotels in San Juan, Puerto Rico.
1993 - The Intel Corporation ships the first Pentium chips (80586), featuring a 60 MHz clock speed, 100+ MIPS, and a 64 bit data path.

HAHAHAHA... I remember the first Pentiums... and even the predecessors... back in da day, having a 80386 aka 386 was good stuff! Man, technology has advanced so much since then.
1995 -
Cosmonaut Valeriy Polyakov
returns after setting a record for 438 days in space.
1997 -
Tara Lipinski
, age 14 years and 10 months, becomes the youngest champion of the women's world figure skating competition.
BIRTHS
1887 -
Chico Marx
, American comedian and actor (d. 1961)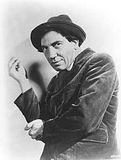 The Marx Brothers. 'Nuf said.
1931 -
William Shatner
, Canadian actor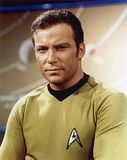 Probably my first exposure to Judo's Tomoe nage/Stomach Throw was watching Shatner as Capt. Kirk fight on STAR TREK. LOL.

1937 -
Angelo Badalamenti
, American composer
His compositions for TWIN PEAKS is awesome and totally helped to evoke the mood for the TV series!