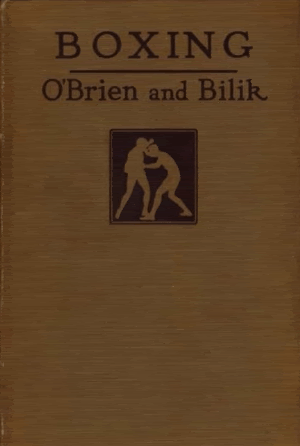 Kirk Lawson
, yet again, has republished another rare OOP book. This time it's
Boxing by Philadelphia Jack O'Brien
. My sincerest appreciation to Kirk Lawson and his contributions to the martial arts community yet again!
Print: $9.70
Download: FREE

Philadelphia Jack O'Brien, Light Heavyweight, claiming "American Middleweight," and boxing in all divisions, including a Championship match for the Heavyweight Championship of the World against Jack Johnson, wrote his manual in 1928.

In his career he fought such notables as Jack Johnson, Jack Dempsey, Bob Fitzsimmons, and even Anthony J. Drexel Biddle.

O'Brien's comprehensive manual includes not only the standard instruction on how to punch, defend, and footwork but also covers fine aspects of ring generalship such as reading an opponent's intention, likely fighting styles, how to escape being cornered. O'Brien also provides in depth instruction of training up, diet, even sleeping advice. He includes instruction on how to minister to common injuries, advice on body toughening methods, and teaches the aspiring Referee.

This manual is a classic piece of history and an indispensable addition to the library of any boxing historian, boxer, and aspiring martial artist.

Download the pdf here:
http://www.lulu.com/items/volume_65/7150000/7150097/1/print/Boxing_by_Philadelphia_Jack_OBrien.pdf
.
Enjoy!